Dr. Najla Bell, Medical Director
Dr. Najla Bell is a lifelong pet lover and owner, so she knows exactly what it means for the community's families to have compassionate, client-centered animal care. She makes it her mission every day to help pets live happier, healthier lives. And Dr. Bell couldn't be happier to do that as a part of the MuraBella Animal Hospital family!
Dr. Bell is a native of Jacksonville Beach and now calls St. Augustine home. She earned her undergraduate degree from Queens University in Charlotte, North Carolina, before continuing on to veterinary school at the University of Florida. She's worked in 24-hour emergency practices, as well as in wildlife rescue, medicine, and rehabilitation, and has extensive experience in preventative medicine and critical care. Dr. Bell can't wait to meet you and your family here at the clinic—she looks forward to providing you the very best in veterinary care.
At home, Dr. Bell lives with her husband and their two wonderful children.
Dr. Noreen Jay
Dr. Noreen Jay has always found herself fascinated by all living things. When she started studying biology and learned more about the inner workings of life, her curiosity only grew deeper. Dr. Jay knew that she wanted to put her passion to good use by helping others—veterinary medicine was a perfect choice! She's proud to serve as an Associate Veterinarian with the MuraBella Animal Hospital team.
Dr. Jay's veterinary journey started when she began shadowing veterinarians and working at a clinic in her hometown of Arlington Heights, Illinois. She earned her undergraduate degree at Winona State University in Minnesota, interning and working at a veterinary center during her time away from classes, before moving on to veterinary school. Dr. Jay attended the University of Illinois' College of Veterinary Medicine in Champaign-Urbana, and came here to MuraBella Animal Hospital during her final year to complete her externship. When she was offered a job, she was more than happy to accept!
Read More
Medically, Dr. Jay has a special interest in dentistry. Whether it's removing a chunk of dental tartar or pulling a painful tooth, she loves the way her work can help a pet look and feel better almost instantly. She's also passionate about preventative medicine and enjoys using her skill set to help a pet stay healthy in the long term. Above all, Dr. Jay likes interacting one-on-one with the area's pet owners and their adorable animal companions.
Outside of work, Dr. Jay is an avid runner and ran her first half-marathon during her veterinary school years. She's also fond of swimming, snorkeling, and diving—she's even a certified scuba diver, and has dived in Australia's Great Barrier Reef! Dr. Jay shares her life with one pet, Maggie, an energetic Catahoula dog. Maggie's favorite pastimes are running alongside her mother, jumping in the waves at the beach, and hunting for lizards in the backyard.
Dr. Kimberly Kern
Dr. Kimberly Kern has wanted to become a veterinarian ever since she was seven years old. Her interest was first piqued while spending time around her aunt and uncle's horses, and that passion just never quit. Dr. Kern made her dream become a reality! Now, she's an Associate Veterinarian with the MuraBella Animal Hospital family.
Dr. Kern is originally from Castle Rock, Colorado, where she started volunteering at a small-animal emergency clinic during her high-school years. She stayed in the state for her undergraduate studies at Colorado State University, working as an undergraduate research associate in a laboratory there and serving as a Veterinary Technician in the University's small-animal internal medicine department. Next, Dr. Kern moved to Oklahoma to attend Oklahoma State University's College of Veterinary Medicine and earn her Doctorate.
Read More
Dr. Kern first came to MuraBella Animal Hospital through an externship during her senior year of veterinary school. She immediately fell in love with the clinic, its staff, and the area's pets and animal parents. When she was offered a job, she didn't hesitate! Dr. Kern has been a part of the team ever since.
Medically, Dr. Kern enjoys internal medicine cases, soft-tissue surgery, and all things feline medicine. Above all, she loves to interact directly with the area's pet owners and help their animal companions feel happier and healthier.
In her free time, Dr. Kern likes playing tennis, hiking and skiing in the great outdoors, and doting on her own pets at home. She has two cats, JJ and Joey, who might as well be dogs. Both love to play fetch, and they even know how to sit on command!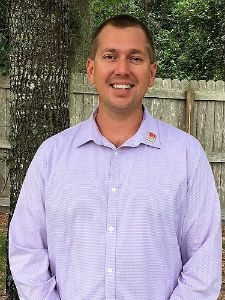 Ryan Meyer, Hospital Director & Owner
Ryan worked for a decade in the customer service and hospitality industry, and then for another 10 years as a Park Ranger. He's dedicated his entire career to creating a great experience for others. When the opportunity arose for him to join his wife—MuraBella Animal Hospital's very own Dr. Bell—and care for the area's pet owners and animal companions, the choice was obvious. Now, Ryan serves as the clinic's Hospital Director!
Ryan is a native of southern Florida and attended college at the University of North Florida in Jacksonville. He worked as a Park Ranger in Miami before he and his wife moved to St. Augustine to raise their family. He jumped in alongside Dr. Bell when the couple purchased MuraBella Animal Hospital in March of 2015, and he's been serving the area's pets and animal parents ever since.
Read More
As Hospital Director, Ryan makes it his mission to keep his team and clients happy. He likes helping to make the big decisions that keep the practice moving forward and growing. Ryan looks forward to continuing to advance his and his wife's vision of excellent veterinary care and top-notch customer service in the years to come!
When he's not at work, Ryan likes gardening and creating outdoor spaces. He's currently working on a tree house for the kids! He and Dr. Bell have a son named Trevor and a daughter named Emma, and the family shares their home with several pets. They have a dog named Ellie; a pair of cats who go by Luna and Lilly; Bob the tortoise; and a lovable bearded dragon named Lizzie.
Monica Sastoque, Practice Manager
Monica considers bettering the lives of animals part of her love language—for her, caring for pets and their owners is more than a job. It's her true calling! She's proud to serve the pets and animal parents of the area as MuraBella Animal Hospital's Practice Manager.
Monica is originally from Colombia, where she spent hours around her family's many dairy cows. It was those early experiences with animals that made a permanent impression. After graduating from veterinary school in Colombia, Monica moved to the United States and began working as a corporate manager at a clinic in Boston, Massachusetts. She would remain there for 12 rewarding years before deciding to make a change—Monica relocated to Florida, where she worked in emergency speciality and critical care for eight years. Upon deciding to return to general practice, she came across an opportunity here at MuraBella Animal Hospital and joined the clinic family in early 2020. The rest is history!
Read More
Around the hospital, Monica loves problem-solving and working toward the practice's mission of changing veterinary medicine for the greater good. She's also an avid teacher. Monica used to serve as the clinical coordinator for a Veterinary Technician school, and she's especially proud of seeing 25 of her students graduate from veterinary nursing school and earn placements in respected clinics and hospitals.
Most of Monica's free time away from the office is spent with her family. She has a teenage son and also cares for her aging mother. The family shares their home with two loveable pets: an albino cat named Vanilla and a betta fish who goes by Mochachino.
Maddie, Director of Patient Services
Maddie is a pet owner herself. She knows just how she would like her own animal companions to be treated at the vet's office—she strives to impart that experience to each and every visitor to the clinic, whether they have four legs or just two! Maddie is the Director of Patient Services with the MuraBella Animal Hospital family.
Maddie hails from South Florida and joined the hospital team in July of 2015. She brings with her a wealth of experience, compassion, and motivation to help as many pets as possible.
Maddie's personal animal family includes Woody the Basset Hound, a Husky named Zazu, two adopted dogs named Daphny and Emily, and a fish who goes by Bruce.
Jaclyn, Veterinary Nurse
As a little girl, Jackie tried to save every stray dog or cat that she came across while playing in the great outdoors. That started a passion for animal care that hasn't let up to this day. For Jackie, a career in veterinary medicine was simply the only choice that made sense! She's a proud member of MuraBella Animal Hospital's talented team of Veterinary Technicians.
Jackie's first foray into the world of animal medicine came during college, when she started working part-time at a local zoo. Next, she applied here at MuraBella Animal Hospital to work with animals in an even more hands-on way. That was in 2018, and Jackie has been a valued member of the hospital family ever since. Her favorite part of her job is the compassionate and skilled team that surrounds her, and she loves chatting one-on-one with the area's pet owners. Jackie is also fond of the way that veterinary medicine is always changing and evolving—there's always something new to learn!
When she's not at work, Jackie spends her time advancing her education and spending quality time with her family. She has one pet: Athena, an Akita who thinks she's a lap dog even though she weighs 85 pounds.
Paige, Veterinary Nurse
Growing up, Paige's best friends in the world were the family pets. She's been obsessed with the earth's creatures ever since she can remember. To put it simply, animal care is her true calling! Paige couldn't be happier to launch her journey in veterinary medicine right here at MuraBella Animal Hospital.
Paige hails from the suburbs of Chicago, and frequently volunteered and fostered with Humane Societies and aquariums during her childhood. She moved to Fort Myers, Florida for college, and started volunteering with the local Humane Society shortly afterward. When she relocated again to Jacksonville to return to school at the University of North Florida, Paige decided to dive into the veterinary world. She joined the MuraBella Animal Hospital family in October of 2020 and hasn't looked back since!
One of Paige's favorite parts of her job is getting to meet a wide variety of animal personalities on a regular basis. She's particularly fond of working with pregnant patients. Of course, getting to dote on adorable puppies and kittens is always fun, too!
Outside of work, Paige's interests include music, art, traveling, astrology, and spending time with her own pets at home. Currently, she shares her life with three cats: Junior, who is obsessed with hair ties and Q-tips, as well as two adorable kittens named Atlas and Rhea.
Karley, Veterinary Assistant
Many of Karley's family members work in human medicine, so she's been exposed to the world of healthcare her whole life. Of course, she's a lifelong animal-lover as well. When the opportunity arose for her to combine the two, she jumped at the chance! Karley serves as a Veterinary Assistant.
A St. Augustine native, Karley was a part of the retail and makeup industry for a time and also worked in a Jacksonville photography studio before deciding to make a change. She moved in with her grandmother to help take care of her, and started looking for a job closer to home. It wasn't long before she discovered an opportunity here at MuraBella Animal Hospital! Karley joined the team in January of 2020 and hasn't looked back since.
Around the clinic, Karley likes observing in surgeries and soaking up all the knowledge she possibly can. She also loves to chat one-on-one with pet owners, and nothing beats loving up on the clinic's visiting patients.
Away from work, Karley's interests include painting, embroidery, and learning and practicing American Sign Language. She has two pets at home: Meggie, a Yorkie who thinks she's a human; and a Chihuahua named Pupcake who may very well be part deer.
Will, Client Services Representative
Bio coming soon!